Ashtel Groups is one among the unique marketplace which is a platform for both the Merchants & Consumers alike, supporting one another in niche markets that are important . As a leading provider of IT, Communications and Electronic products & with a vast experience in different divisions of wholesale supply in the market of middle-east, we believe in providing the best of business! Spread across various geographic regions, our clientele expands from Middl East, Far East, Asia, Africa to North America.
CONSUMER ELECTRONICS & ENTERTAINMENT PRODUCTS.
Tablets & MID's
iPadsSamsung TabsWifi Tabs3G Wifi TabsKids TabsWindows Tabs2G Wifi Tabs
Mobiles & Accessories
iPhones & Samsung PhonesBranded SmartphonesMobile CasesEarphones & HeadsetsBluetooth DevicesChargers & Powerbanks
Multimedia & Video Games
High-End Game ConsolesPortable Game PlayersGaming AccessoriesMedia Players MP3-MP43D Gaming EquipmentsTouch Pad Game Players
Mobile Spares
Mobile LCD'sTouch PadsHousingsKeypadsCamerasAdaptorsOther Components
Home Appliances
Multi-Cookers, Air FryersLED, LCD Large Screen TVsLED Torches & LightsCoolers, Fans, HumidifiersEmergency CFL LampsIron BoxesBlenders
Entertainment Products
Portable & Trolley SpeakersParty Speakers & KaroakePortable DVD PlayersHome DVD PlayersFM ModulatorsSpeakers & Woofers
Ashtel plays a great role in providing latest developed products with maximum quality at affordable pricing in the Middle East markets. With plans to extend the market to Central Asia and Africa as well, we aim to provide adequate Consumer Electronics with products on regional interests.
IT PRODUCTS.
Computers & Laptops
Desktop ComputersAll in One PCBusiness NotebooksProfessional LaptopsWindows Touch Pads
Computer accessories
ATX CasesUSB Mini SpeakersMobile 3G/4G RoutersHDD CasesWebcamsKeyboards& MouseUSB Headsets & Mics
Hardware &Computer Spares
System Mother BoardsHard disks & RamExternal Hard DisksPower SupplyLaptop LCDs & Battery'sPower Adaptors
Other Products
Ink Gadjets/CatridgesSystem Security Soft.Integrated Security CamsProjectors & LCD DisplaysPrinters& Scanners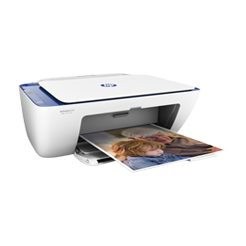 Cables & Network
HDMI CablesUTP Patch CordsExtension CablesWireless Adaptors3G/4G Wireless RoutersProducts
Storage Products
USB Flash DrivesOTG Flash DrivesSSDs (SATA/SAS)Fancy Flash DrivesTF / SD Cards
We partner with all the major IT branded Products such as Intel, LG, Toshiba, WD, Panasonic, Philips, HP, Sony and many more. Providing an expanding suite of products for easy accessibility, helping to source the right products to meet the market's specific needs. The world of IT can be daunting and frustrating at times, but we are here to help make life easier by providing unique products and support. Regardless of how big or small the customer is, in terms of business, we work towards finding the ultimate solution though our wide network and capacity. Our robust team, work tirelessly to ensure quality they are up-to-date on the latest technological products.
INDUSTRIAL SAFETY & CONSTRUCTIONAL PRODUCTS.
Safety Products
Safety GlovesSafety ShoesSafety VestsSafety HelmetsSafety Belts & HarnessSafety Glasses & MasksSafety Coveralls
Abrasives
Cutting DiscsFlat DiscsGrinding DiscsFlap DiscsFlap WheelsTurbo-Wave Saw BladesSegmented Saw Blades
Hand Tools & Machines
Intensive PliersSocketsScrew DriversHammers & ChiselsSpanners& WrenchesMeasurent Tools
KOMY, Industrial Safety Products & Abrasives. In 2010, we began with a vision to provide standard safety products at a reasonable cost to the industrial sector involved in developments of basic and advanced infrastructure in Middle-East. Being part of a industry which is having dynamic growth potential, our dedication stands proof that, our safety products not only gives protection to human lives during hazardous job conditions but also increase productivity of each worker through comforts and confidence by keeping quality, fitness and safety standards at high level. Our product categories are Safety Shoes, Safety Vests, Safety Helmets, Safety Glasses, Protection Masks, Workmen Coverall, Workmen Pant & Shirt, Abrasives and many more. Our products are produced in various manufacturing units in China, Korea, Taiwan and Saudi Arabia. For more information on Contact, locations and products please visit www.komysafety.com
FASHION & FANCY PRODUCTS.
Fancy Accessories
Ladies Hand BagsPursesTravel BagsFancy UmbrellasFancy Mobile CasesKids Fancy BagsFancy Watches
Fashion Jewellery
Fancy RingsBanglesNecklaceWrist BandsEar Studs
Hair Accessories
Hair ClipsCombs & BrushesHair BandsHair RollersMirrors
Cosmetics
Manicures & Pedicuresperfumes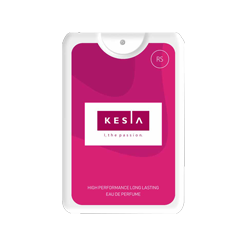 Gloria and Kesia: It's all about interpreting trends and making them awesome for customers. We provide new trends, swiftly sourcing suppliers from China and Dubai, allowing our customers access a vivid range of trendy products, faster than any other. Our customers can happily buy the latest trends that suits them. Making sure they feel great when wearing them, whatever the occasion. We're passionate about what we do and most importantly, we have fun doing it! Sharing the same positivity with our customers is important to us! By weaving our brands Gloria' and Kesia through everything we do, from our people and store environments, to marketing and social media, we make sure our customers not only look good but feel great too!
TOYS AND GAMING PRODUCTS.
Toys
Benzor BicycleElectric Car & BikeRide on CarDrift Scooter
Kids Games
Snakes & LaddersGym BallChessBasket BallHockey GamePool Table
We know what are you thinking right now. Does it even matter where you purchase toys and stuff? The answer is "YES". With prime importance to quality, Ashtel is proudly introduces you to its premium toys brands KIDLOG, BENZOR, TOMTO, DEZIRE. Rather than distributing below average or average product, we promise to deliver Supreme quality certified products with an eye on details, safety concerns and specially curated for children of all age groups!