Our Retail Chain Concepts - A complete Retail!
Ashtel has broad vision of retail concepts to reach the different classes of people in different locations. By providing our share of services and solutions in middle east and other countries we have classified our concept of retail in to 2 major projects, named 'easystore' and 'Smarti'. Both projects concentrate on Consumer Electronics, Branded Products, Communication Products, Fashion and Lifestyle Accessories..
easystore

- Chain Showrooms in Major Malls & Super Markets!
With a touch of Outstanding Elegance, Quality & Uniqueness.
Communication Products
Branded Mobile Phones
Branded Smart Phones
Branded Tablets & MIDs
Game Players & Consoles
Cameras & VideoCam
Communication Products
Branded Mobile Phones
Branded Smart Phones
Branded Tablets & MIDs
Game Players & Consoles
Cameras & VideoCam
For more information on showroom locations and products please visit www.easystoremea.com
Bluedigit®

| A brand dedicated to Retail!
Smart Accessories
Smart Earplugs
Smart Adaptors/Chargers
Apple Lightning Cables
Smart PowerStorages
Smart Car Chargers
smart protection
BD™ is a iconized version of Bluedigit® - a registered trademark of Ashtel Group. Bluedigit® is known to middle east market for the last 10 years since 2006 by introducing variety of Computer products and accessories through Ashtel's Wide network..

To compete and provide better products in the current era of smart phone lifestyle, we made a big change in adaptability and appearance of products to reach every extend.. that's made BD™ comes in..
By introducing specialized accessories & peripherals with high end quality and designs with the warranty up to 2 years for MFI certified Lightning Cables and Chargers etc.
Please Visit Our Portfolio Page and Social Network Page for our Products and its Popularity.
Smarti!

- Chain Showrooms & Shops in scattered Local Markets!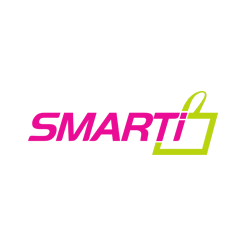 Consumer Electronics
Tablets & MIDs
SmartPhones & Mobiles
Mobile Spares& Accessories
LED-LCD TVs
Home Appliances
Multimedia Products
Bluetooth Devices
Speakers & Woofers
Electronic Toys
Mobile Pouch
Mobile Grips
Misc. Electronics
Smarti provides wide range of Electronics and lifestyle products in large scale crowded markets. Products offered are affordable for the common people with maximum variety, latest trends and technology.
Retail - Business Vision!
With our strong customer oriented business vision - of bridging the gap between the product manufacturing to the end user with our expertise.. our mission with easystore is to have a large retail presence in Hifi retail Outlets, Hyper Markets, well known shopping malls and even in local markets across GCC countries and Asia.